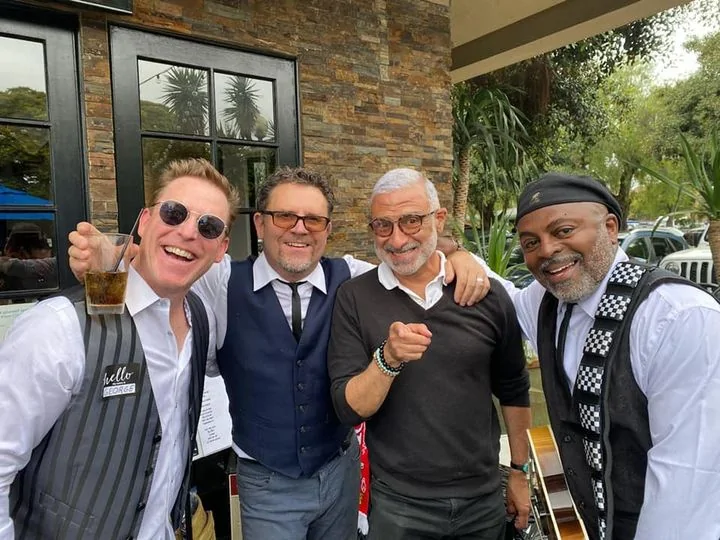 The 63eatles are a cover band who play songs from the early days of the Beatles catalog, in a jovial, upbeat manner. The 63eatles meander around the early 60's sound, incorporating Beatles versions of Chuck Berry, Elvis and Carl Perkins (to name a few) songs, as well as the early Beatles hits that we all know and love.
Formed in 2004, the 63eatles still have the two founding members up front. Both born and raised in the UK, Errol Richards (Bass/vocals) and James Tuckwell (Guitar/vocals) moved to the US (separately) met up later and formed a bond over a love of playing this timeless music. On Drums, Nico Peters is a lifelong Beatles fan and Ringo doppelganger. Nico has played with the Baja Bugs (one of San Diego's premier Beatles bands) for many years, and the 63eatles are honored to have him in the gang. The 63eatles latest addition is Dr Andrew Accardi. Andrew adds a level of lead and rhythm guitar that really pulls the sound together….and actually makes them sound quite good!
No wigs, no funny accents, just straight rock n' roll, 63eatles style!……Audience participation is encouraged, heckling is not uncommon, and a good time is guaranteed for all!
This activity is included with the cost admission.
Check Back Soon
No current or future dates are currently scheduled for this activity.