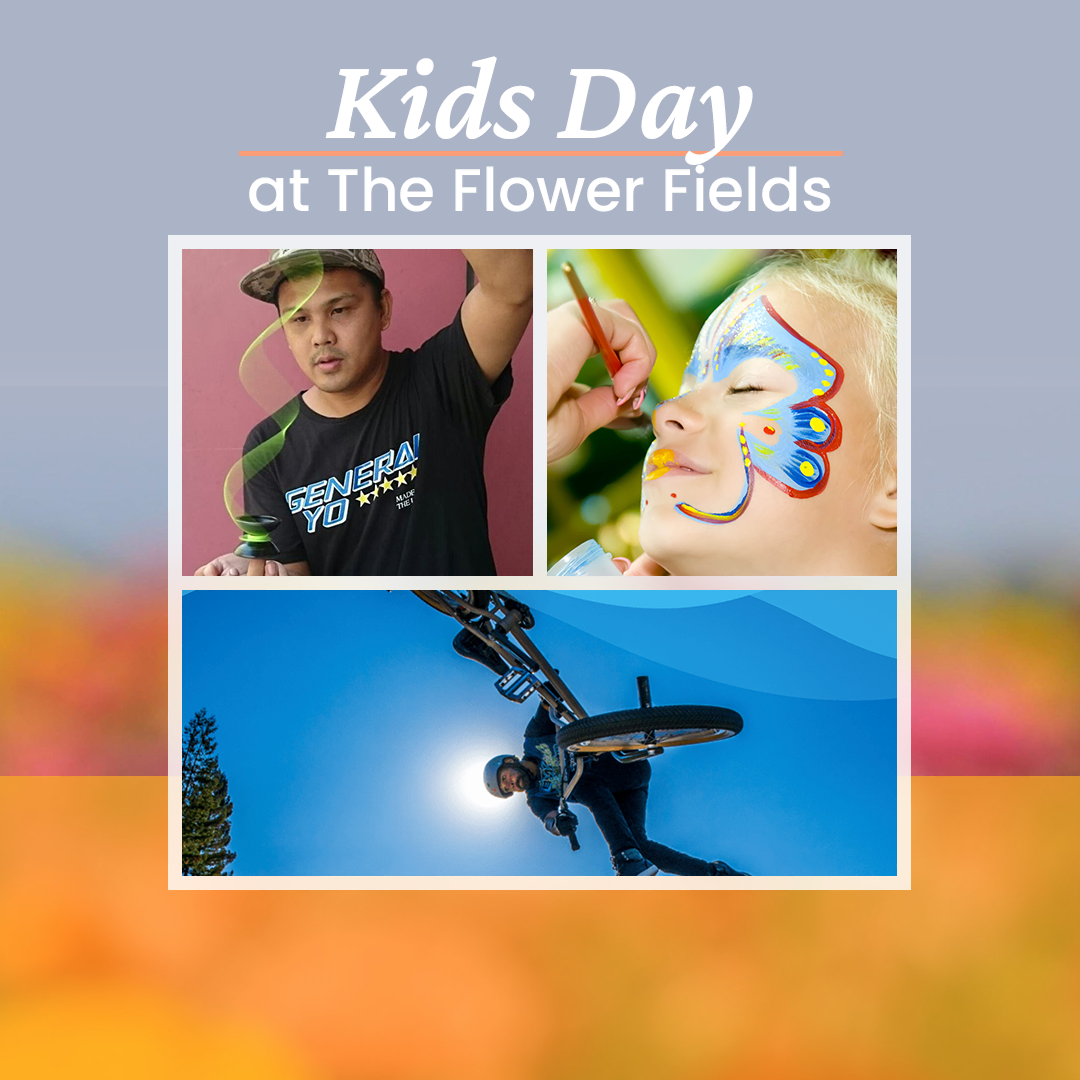 A full day of fun featuring bubble making, ballooning, face painting and more!
We will also have performances by the BMX Freestyle Team. Don't miss out on the world's most extreme freestyle stunt riders in an exciting, spectacular, non-stop, action-packed stunt show!
An exciting addition to our Kid's Day will be the General Yo Competition Team.  Prepare to be amazed at these competitive yoyo masters demonstrating their exciting tricks and moves.
Most Kid's Day activities are included with the cost of admission.

Event Date: Mar 23 - 9:00am-5:00pm

Location: The Flower Fields at Carlsbad Ranch