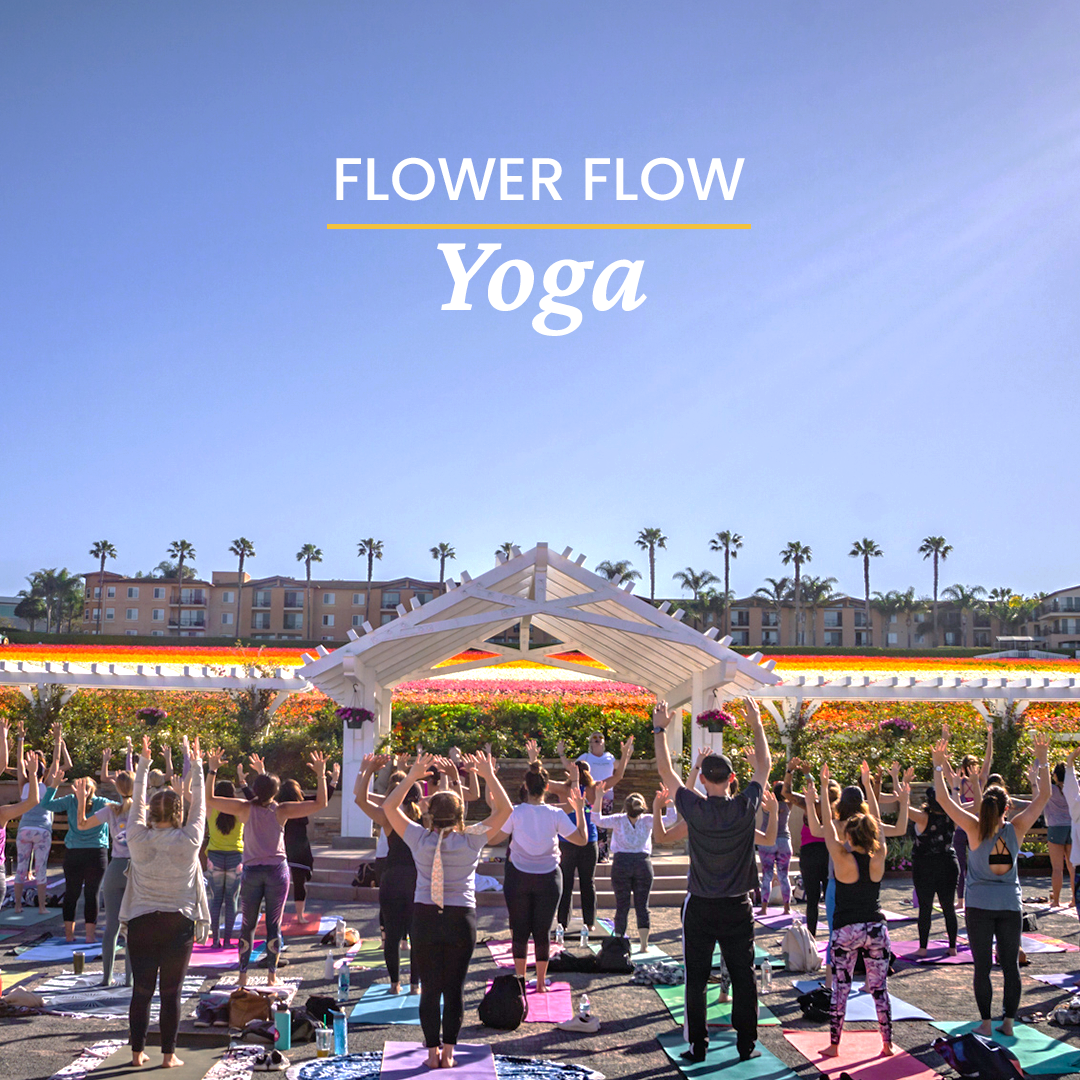 Join us for this special yoga class at The Flower Fields in Carlsbad! We will gather at the famous Carlsbad Flower Fields to practice a one-hour outdoor yoga flow overlooking the blooming Tecolote® Giant Ranunculus Fields. This will be a day of community and beauty as we surround ourselves with one of San Diego's most iconic landmarks. 
Included in your ticket is entry to The Flower Fields, a one-hour all-levels yoga class and photos made available after class. 
Please bring with you on the day of the event:
-A yoga mat
-Water
-A signed waiver (digital only, will have QR code at event to scan on your phone)
-Your digital ticket, please don't print your tickets, save a tree!
Arrival: 8:15 AM doors will open, class will begin at 8:30 AM
Admission to The Flower Fields is included in the cost of the event

Event Date: Mar 23 - 8:30am-9:30am

Location: The Flower Fields at Carlsbad Ranch

Event Date: Mar 30 - 8:30am-9:30am

Location: The Flower Fields at Carlsbad Ranch

Event Date: Apr 6 - 8:30am-9:30am

Location: The Flower Fields at Carlsbad Ranch

Event Date: Apr 13 - 8:30am-9:30am

Location: The Flower Fields at Carlsbad Ranch

Event Date: Apr 20 - 8:30am-9:30am

Location: The Flower Fields at Carlsbad Ranch

Event Date: Apr 27 - 8:30am-9:30am

Location: The Flower Fields at Carlsbad Ranch