We're looking forward to seeing you at the fields! With our world famous 50 acres of ranunculus there's also a number of opportunities to eat, learn, relax, and play. Come join us for our Wagon rides, stroll through the artist gardens, or visit the bird aviaries.  Before arrival – learn about everything you can do during your visit to The Flower Fields at Carlsbad Ranch®!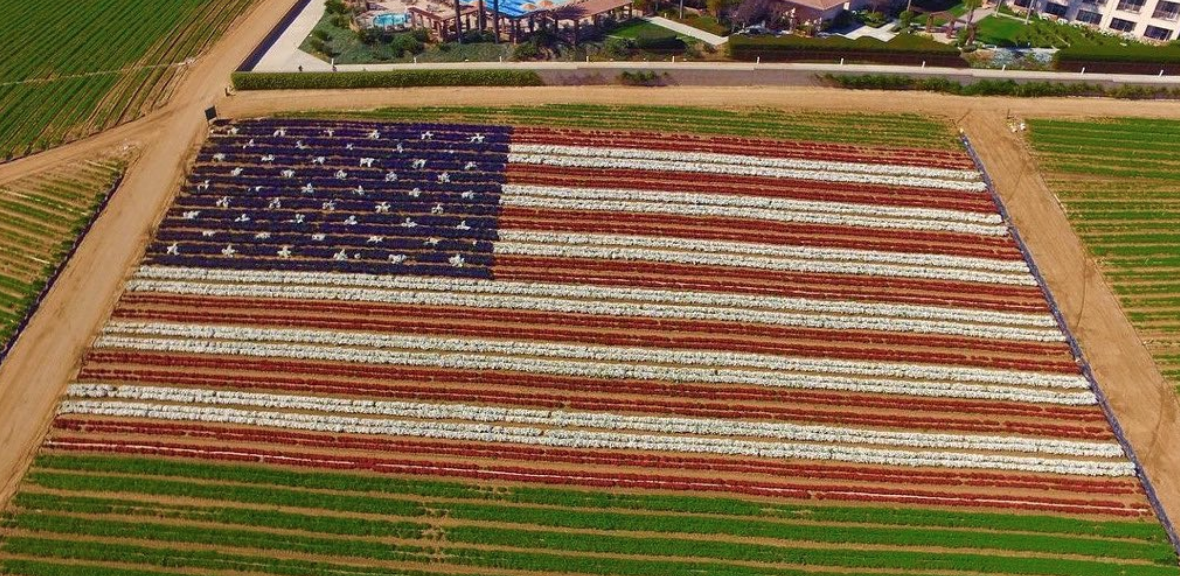 American Flag of Flowers
Our brilliantly hued American Flag waves in the wind. Red, white and blue petunias strategically planted on a 300 by 170-foot hillside pay tribute to the United States.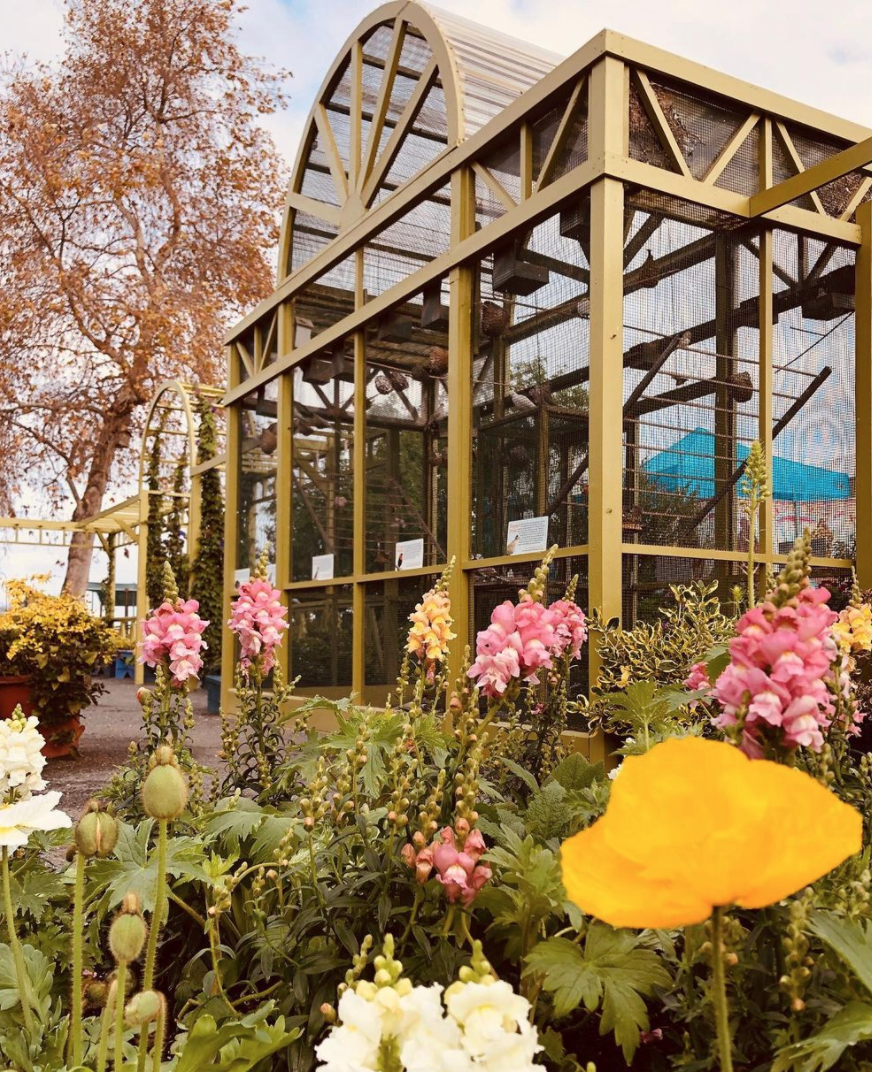 The Artist Gardens & Bird Aviaries
Imagine your favorite painting transposed into a colorful garden using flowers as an art medium. The displays of spring flowers are as instructive as they are beautiful. Each illustrates how color can be used and enjoyed in gardens at home. You can also be enchanted by the singing and soft chirping from our birds at the aviaries!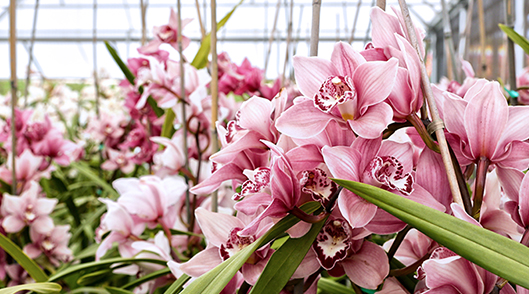 Cymbidium Orchid Greenhouse
Visit our Cymbidium Orchid Greenhouse and view an abundance of beautiful cymbidium orchids available for sale at the Armstrong Garden Center.
U-Pick Blueberries
Enjoy our seasonal 2-acre U-Pick blueberry patch! Spring weather can be unpredictable in Carlsbad, and our blueberry patch is not always available for picking.
Upon arrival to The Flower Fields, we will have signage sharing with our visitors if picking is available! If no signage is out, the blueberries are not available for picking that day.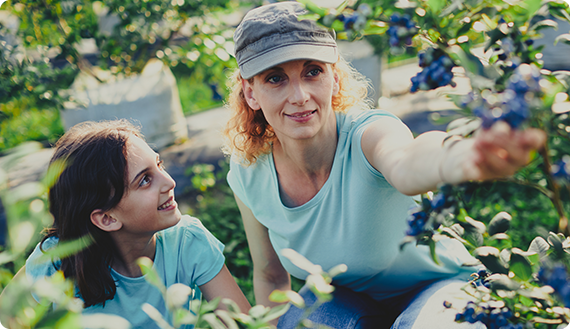 ABOUT U-PICK BLUEBERRIES
When open, you can purchase your 1-pint baskets for $5 each at the blueberry stand to enjoy the U-Pick experience.  We only accept credit card payment for our U-pick blueberries.
As with all flowers and specialty crops grown on the Carlsbad Ranch, we proudly follow responsible growing and farming practices. We look forward to welcoming you soon!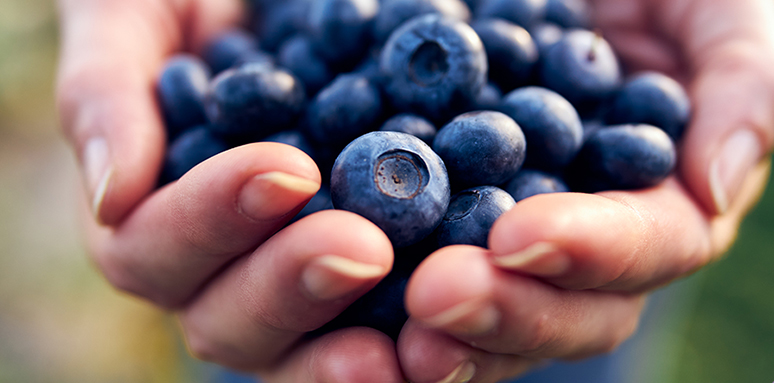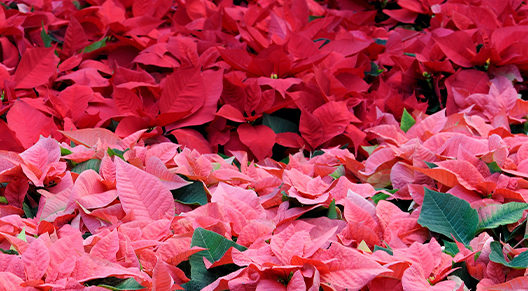 Historic Poinsettia Display
Stroll through memory lane, a 1,500 square foot greenhouse filled with the world-famous Paul Ecke poinsettias. Enjoy hundreds of exciting poinsettias with over 20 rare and unusual varieties. Learn the history of the world's best-selling potted plant – the poinsettia.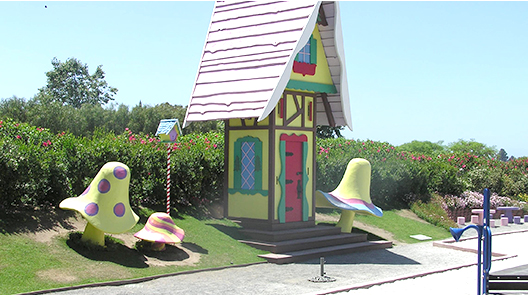 Santa's Playground
Visit Santa's Playground, home to whimsical playhouses and gigantic mushrooms.  Children and adults will delight in the 'Guard Shack', 'Doll House', 'Crooked Treehouse' and colorful mushrooms that so many of us remember from Santa's Village in Lake Arrowhead.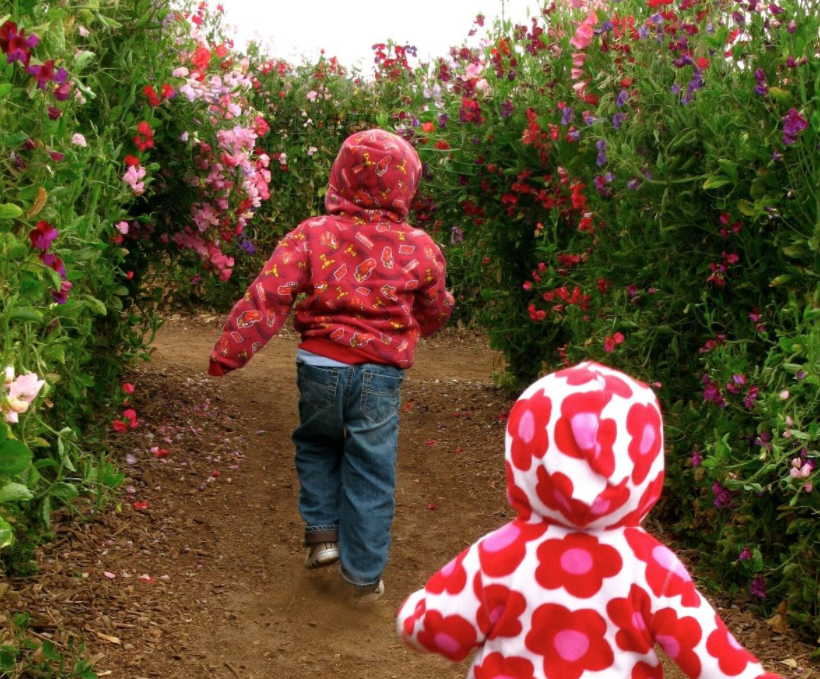 Sweet Pea Maze
Find the solution to this one-of-a-kind floral maze! Immerse yourself in the fragrant and colorful "old fashioned" sweet pea blossoms.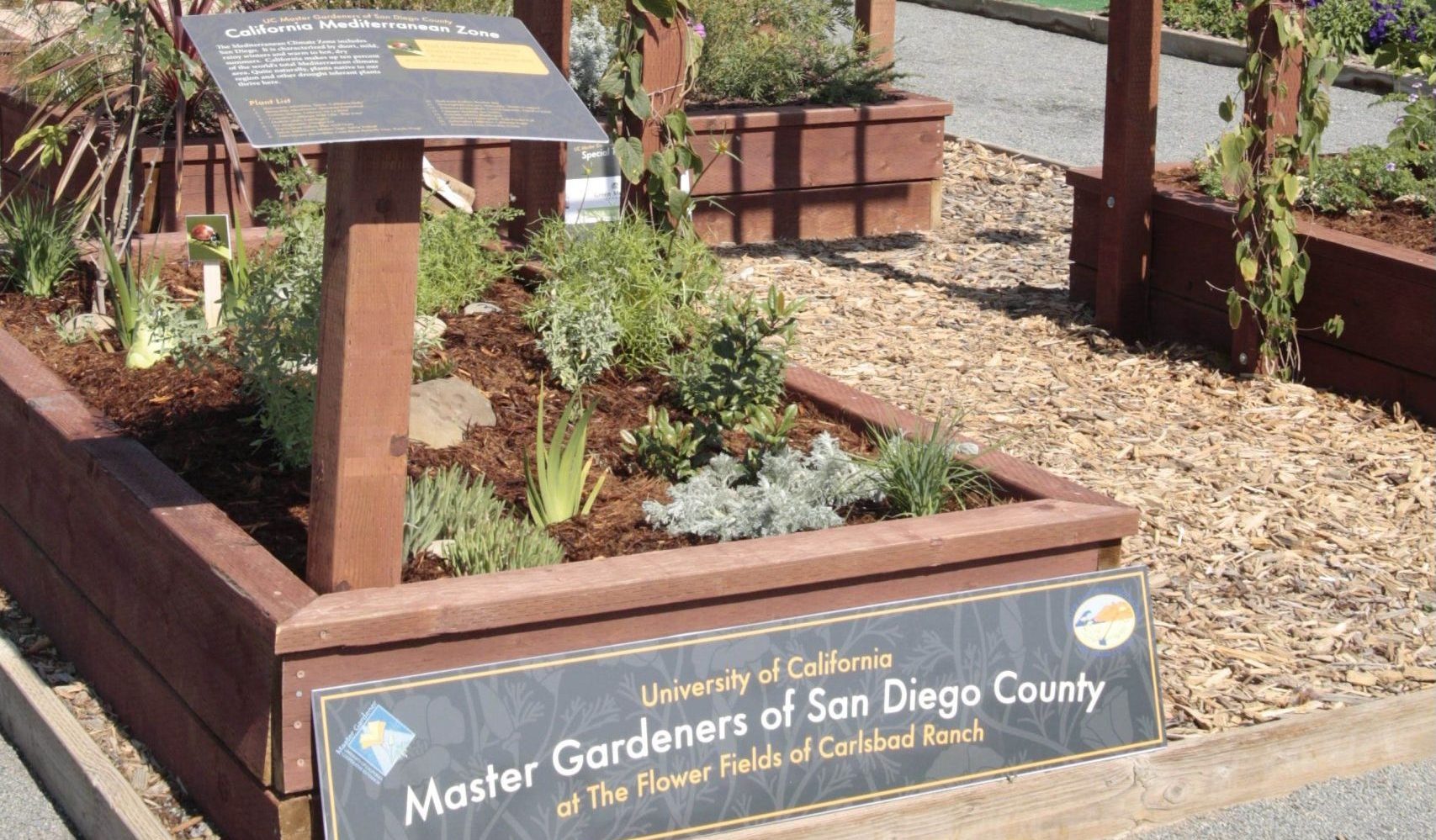 Demonstration Garden
The Flower Fields are lucky to have the Master Gardeners of San Diego County create our beautiful Demonstration Garden.  This garden features 9 vignettes appropriate for small spaces or for those looking for earth friendly practices.  There are native plants, proteas, meadow grasses and a pollinator bed all showcasing sustainability.   The Master Gardeners also produce a small backyard orchard and vegetable bed along with a fun and whimsical miniature display.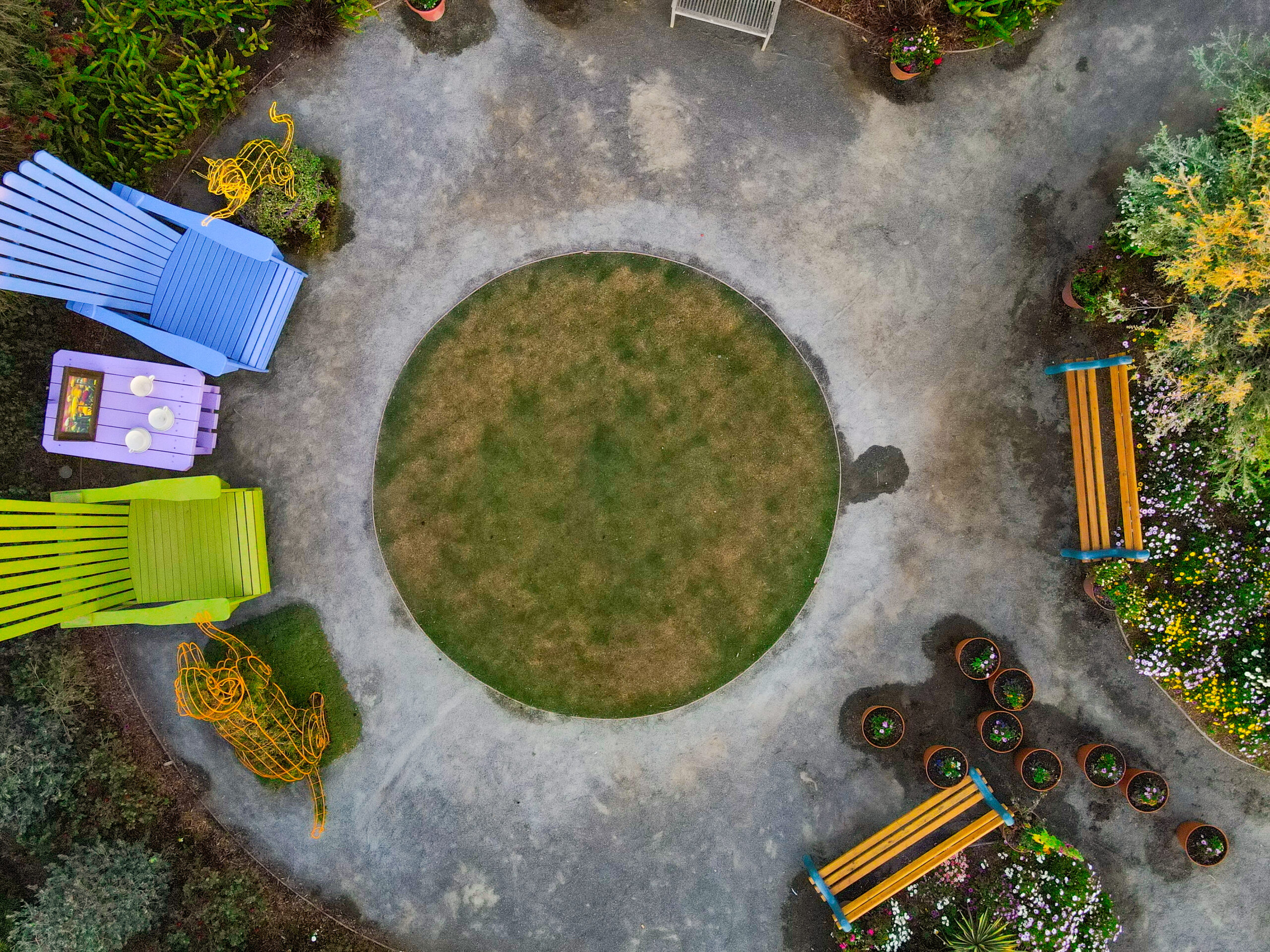 Illusion Garden
"Curiouser and curiouser" said Alice. Is it an illusion, or did we just step through the looking glass? You can find out in our newest garden featuring 2 new topiaries crafted by Jennifer Coburn.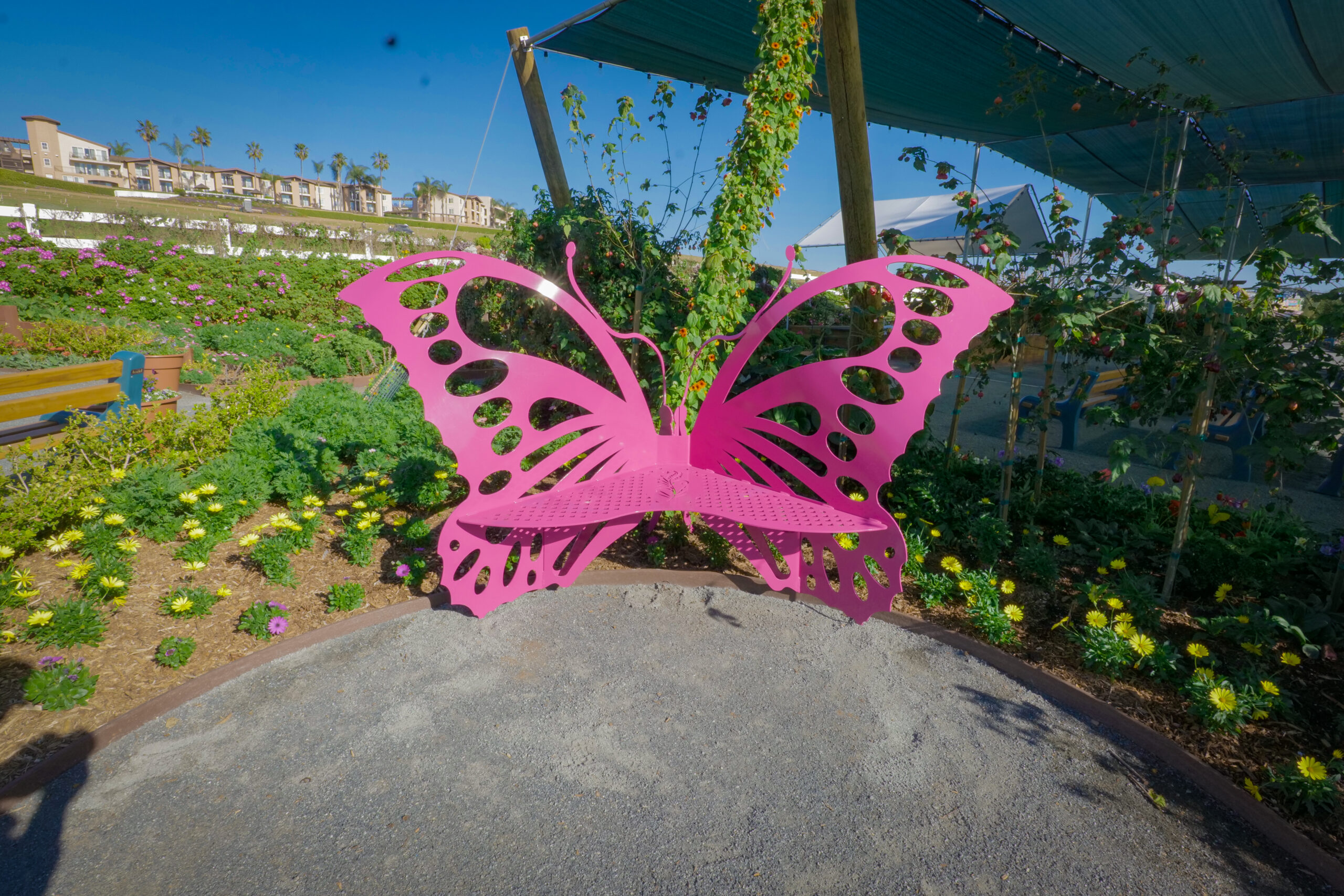 Butterfly Garden
Wander and wonder in our renovated garden celebrating the butterflies that help make flowers bloom. Create memories with pictures of family and friends seated on our colorful butterfly benches, surrounded with butterfly statues and vibrant beds of beautiful flowers.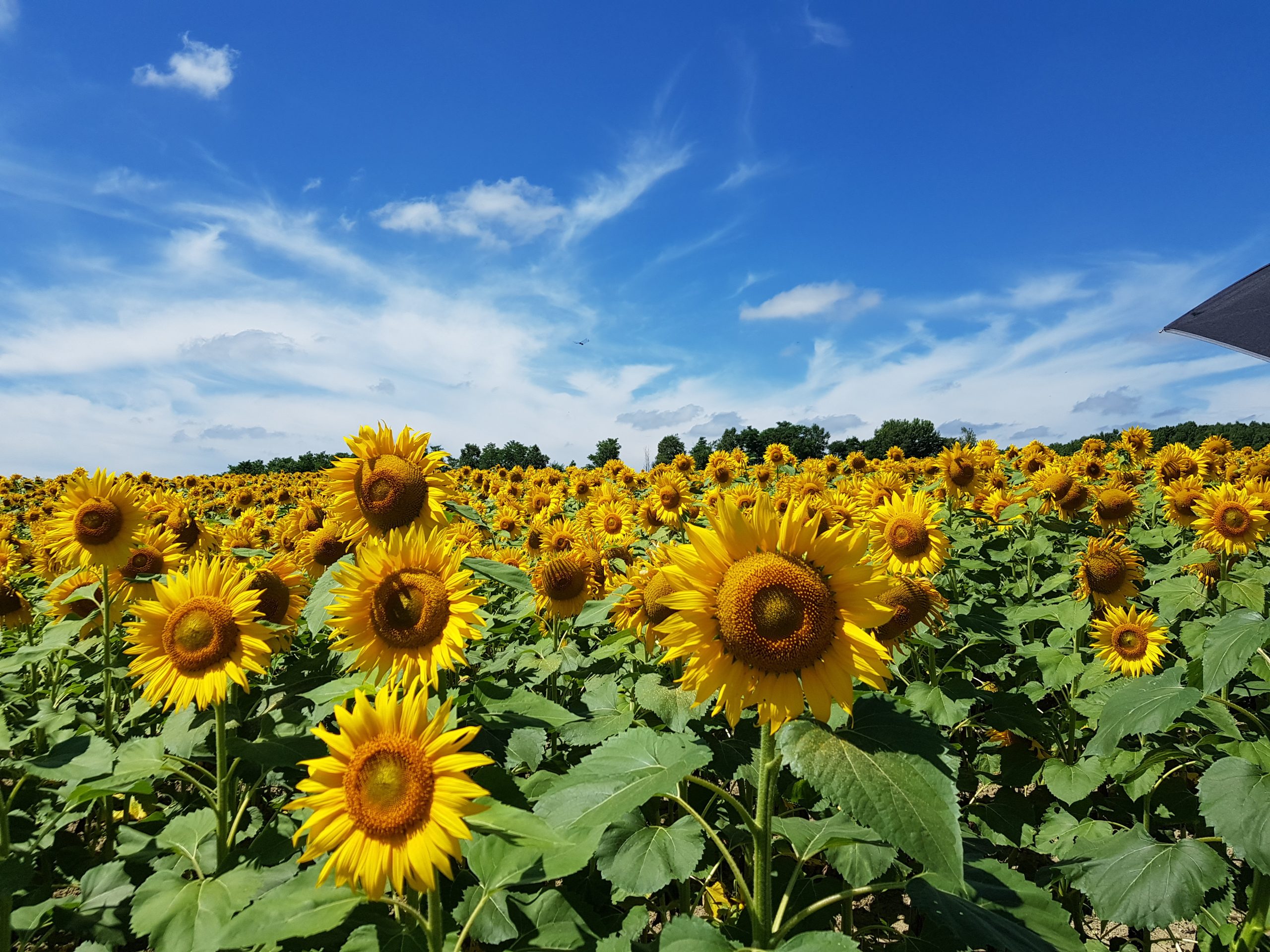 Sea of Sunflowers
Come escape in our new, 5-acre sea of sunflowers.  Our test patch features all colors, shapes, and sizes. Some are as big as small moons and others over 12' high!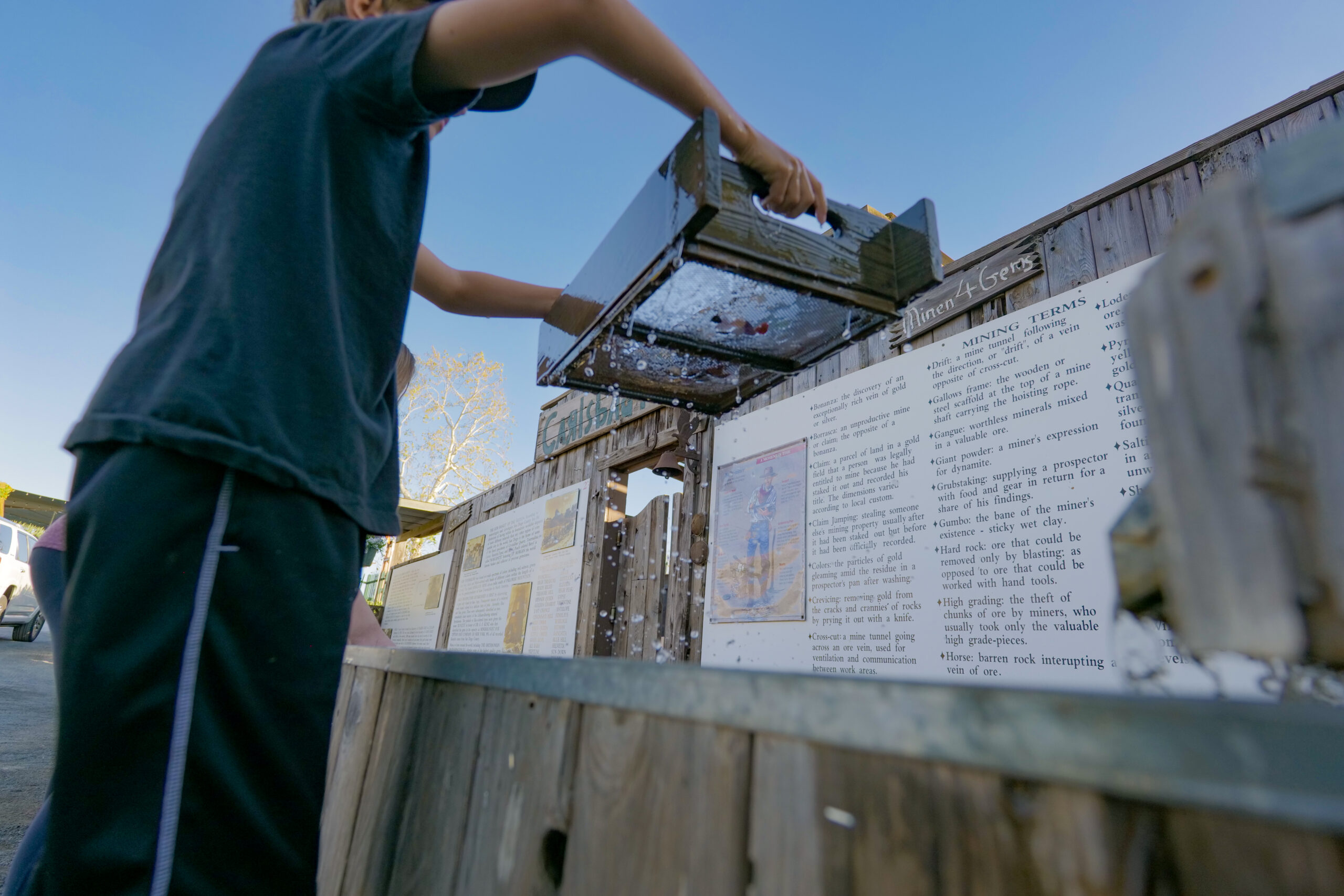 Carlsbad Mining Company
Find your polished gemstones using the miner's old method of sluicing water through boxes of sand. Fun for all ages! Sluicing can be done at $4 per guest. Take one dollar off ($3) for kids who turn in their completed passport!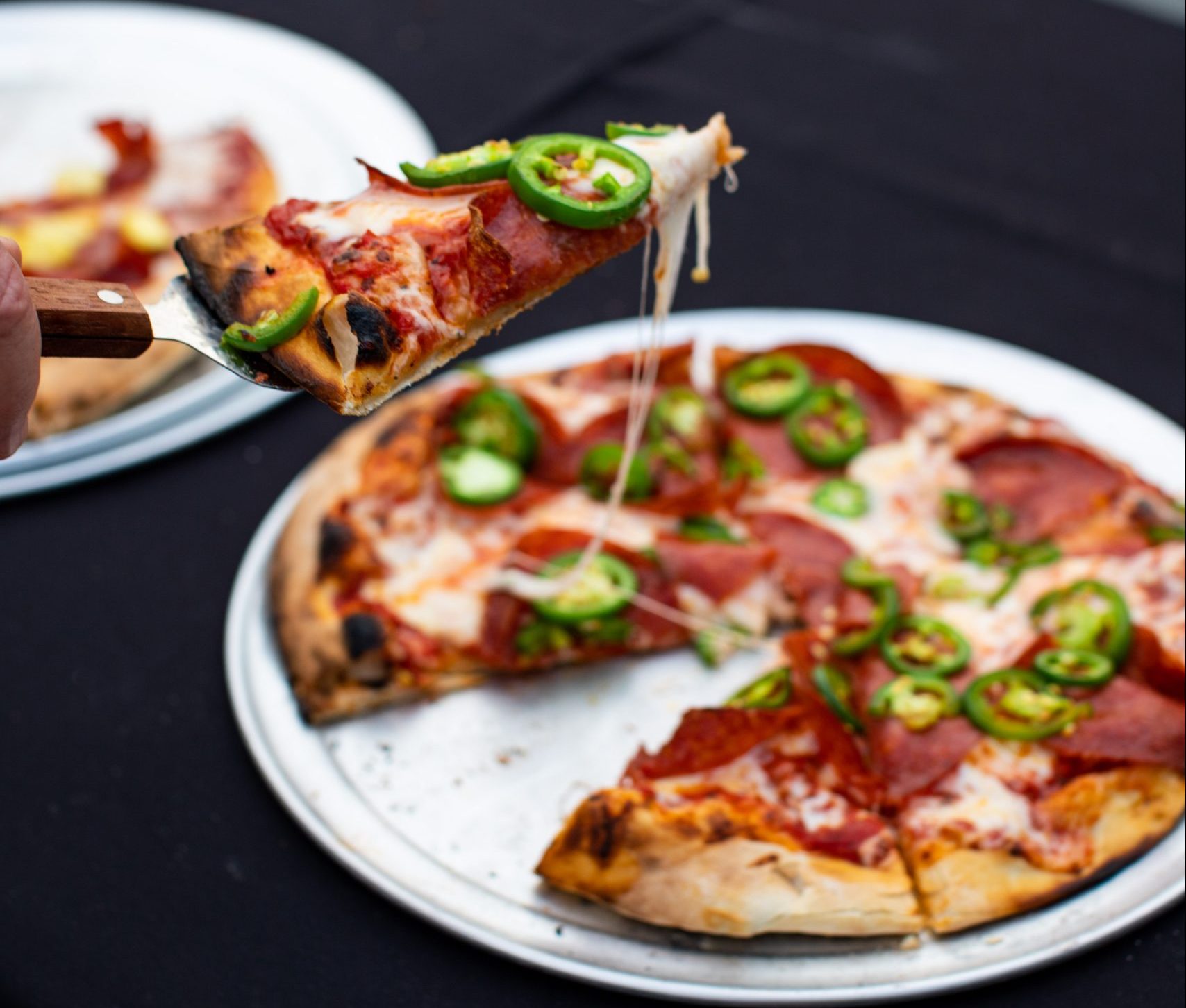 Pizza
Pizza Trolley
Pizza Trolley serves only the best authentic, artisan pizzas and fresh salads. Everything is made from scratch on the trolley from dough to sauce!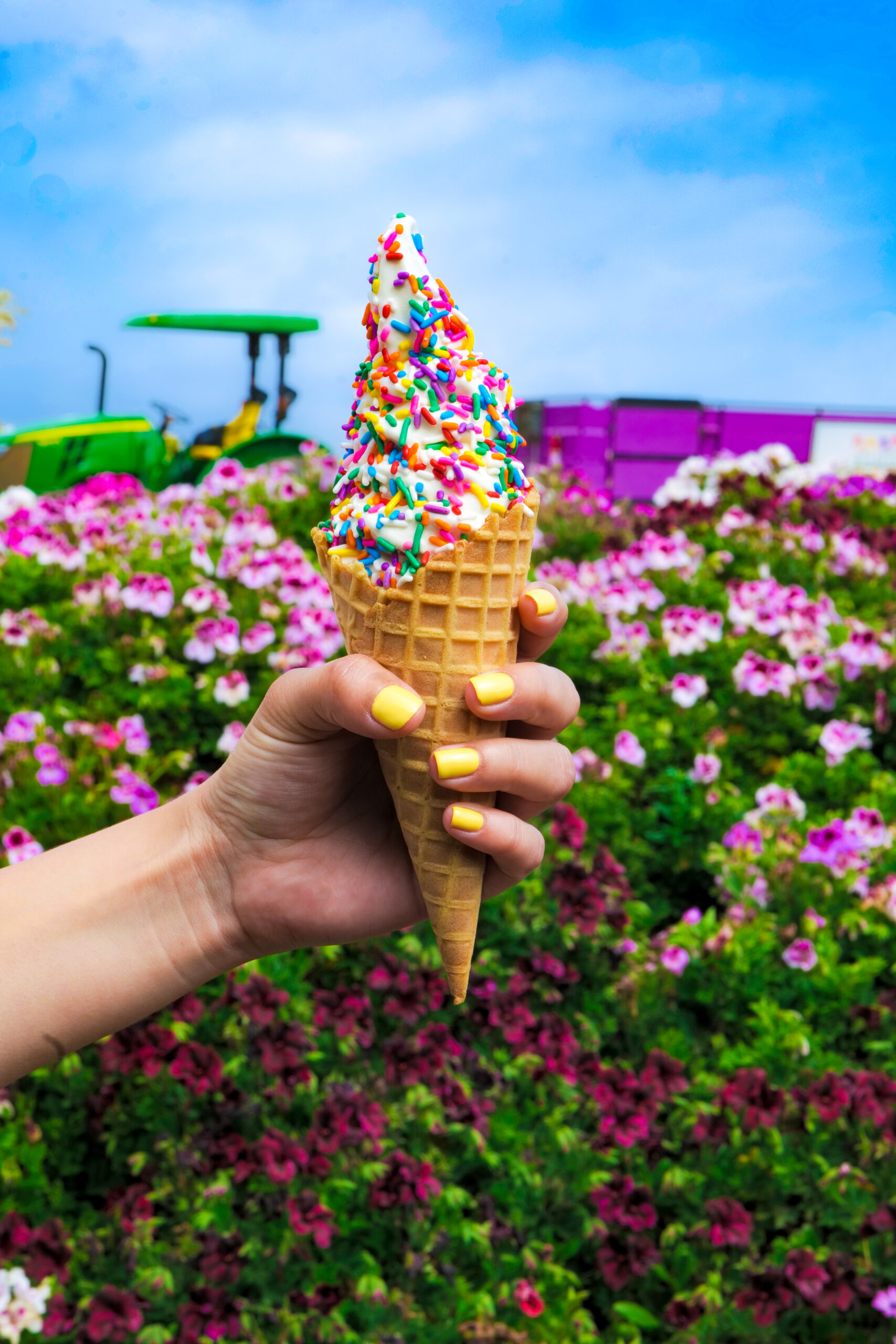 Ice Cream
Sweet Swirls Ice Cream
Snag our "cream of the crop" soft serve at Sweet Swirls.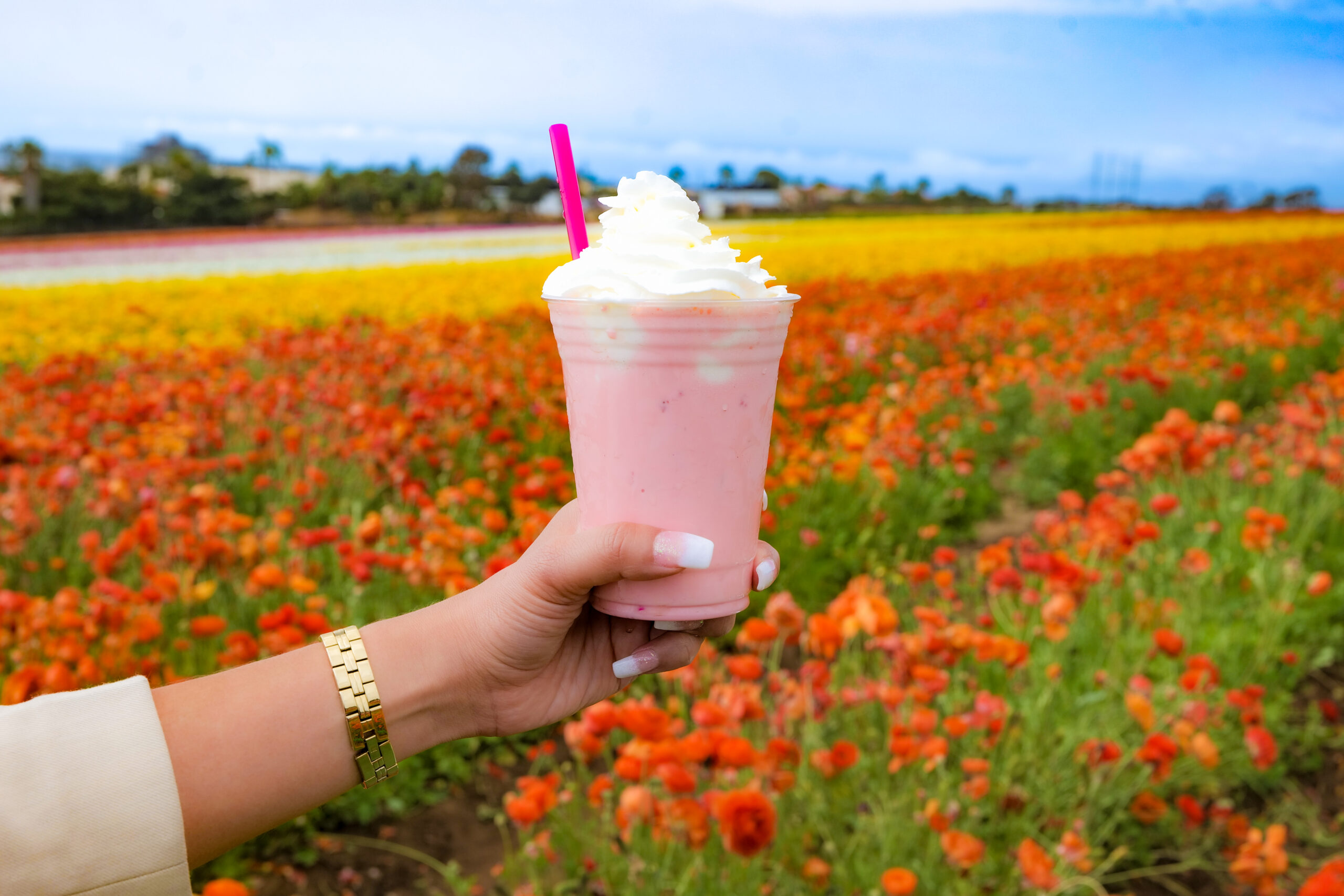 Strawberry Shack
Strawberry Shack of Carlsbad
Fresh strawberry shakes, strawberry shortcake sundaes, and more!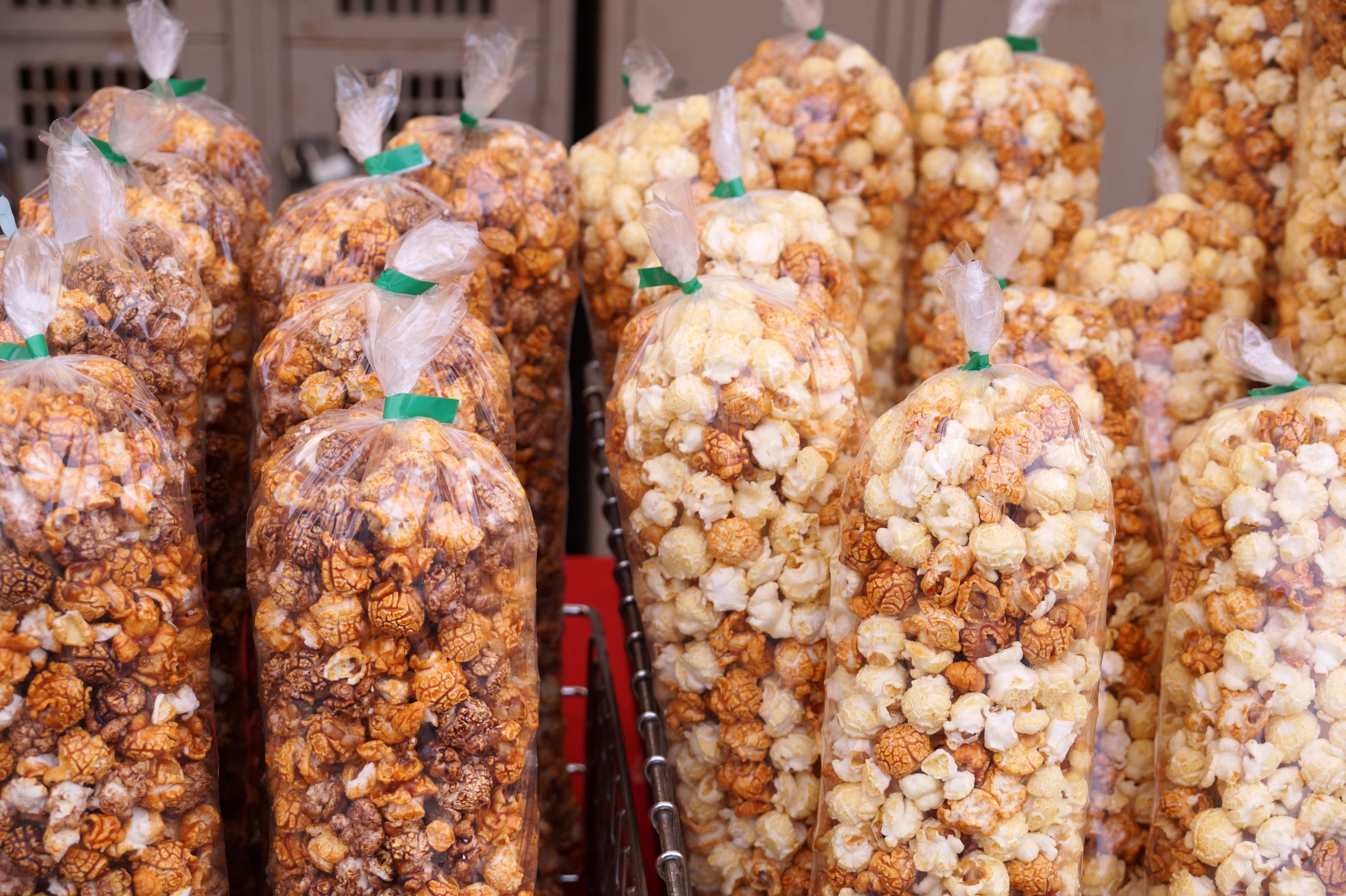 Kettle Corn
Kettle Kernels Popcorn
Enjoy lightly sweet and salty kettle popcorn.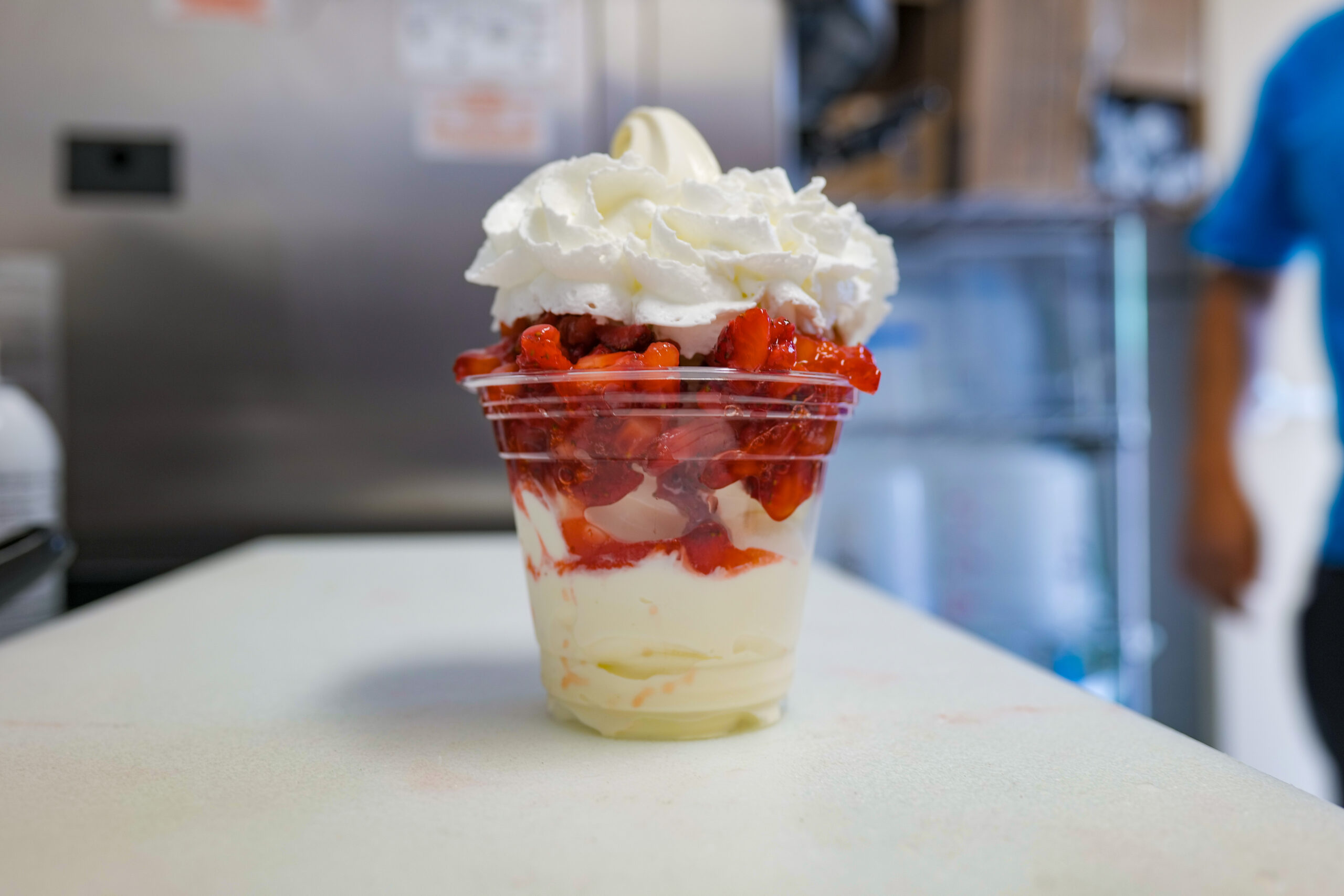 Strawberry Shack of Carlsbad
The Strawberry Shack of the Carlsbad Flower Fields features sweet treats crafted with fresh, locally-sourced, sun-kissed strawberries! 
Specialties include award-winning fresh strawberry shakes, strawberry shortcake sundaes, chocolate-dipped strawberries, strawberry sundaes, premium-quality soft-serve ice cream and Dole Whip (gluten-free and dairy-free)!